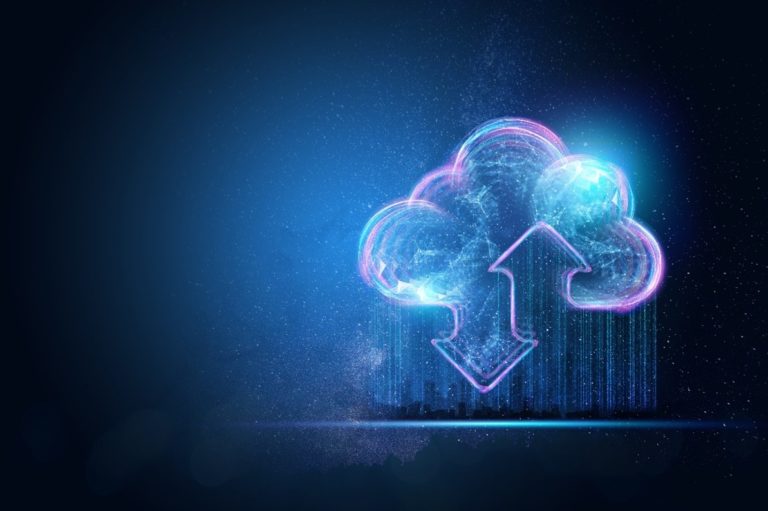 Long gone are the days that you saved your files on a compact disc or even a pen drive, always with the dreadful feeling that you would eventually misplace those to never be found again. 
Nowadays, you can access your files on any computer and, in fact, currently cloud solutions are becoming more and more used worldwide on day-to-day activities.
You are constantly interacting with some type of cloud solutions when you are checking your email or while you are using your phone to check traffic conditions. With cloud solutions your data is stored with a provider and accessed over the internet. 
Hence the question arising in this context is whether our data is safe and secured in the cloud? Because of that, it is important to know more about the concept of cloud computing.
Definition
Cloud computing can be defined by the delivery of on-demand IT resources – such as storage, computing power or data-sharing capacity – over the internet, through hosting on remote servers.
In other words, cloud computing means storing and accessing data and programs over the internet instead of your computer's hard drive. These resources include tools and applications like data storage, servers, databases, networking and software. Cloud solutions are a very popular option for people and businesses for a number of reasons including cost savings, increased productivity, speed and efficiency, performance and security.
The cloud, big data and the digitalization of industry is accompanied by a growth in the exposure of vulnerabilities, enabling malicious people to target even more victims. The variety of attack types and their growing sophistication make it genuinely difficult to keep pace. Because of that, it is important to implement some daily precautions in order to avoid theft, leakage and/or deletion of important information.
Please see a brief summary of some measures that you can use in order to improve cloud computing security.
Use a multi-factor authentication

The tradicional username and passwords combination is often insufficient to protect user accounts from hackers and stolen credentials is one the main ways hackers get access to your data/information.

Because of that, you have to use not only strong passwords but also a multi-factor authentication – also known as two factor authentication – to ensure that only authorized personnel can log in your cloud apps and access that sensitive data.

A multi-factor is one the most effective ways of keeping hackers from accessing your cloud applications. Some examples of multi-factor authentication are a password combined with a code sent over SMS or a number generated by an app. 

It is also important that you always remember to log-out and never save your credentials.

Manage your user access to improve cloud computing security

Most people don't need access to every piece of information, every application or every file. Therefore, seeting proper levels of authorization ensures that each people can only view or manipulate the applications or data/information.

If someone has access to everything and gets tricked by a phishing email and inadvertently provides their log in information, the hacker has access to all the information very easily.

Monitor, log and analyze user activities with automated solutions to detect intruders

Real-time monitoring and analysis of user activities can help you notice eventual irregularities that deviate from normal behaviours/patterns. These unusual activities could indicate a breach in your system so catching them early on can stop hackers in their tracks and allow you to fix security issues before things go wrong.

You can find many solutions for automated 24/7 networking monitoring and management and moving up to advanced cybersecurity solutions. Because every business/people has different needs for different levels of cybersecurity be sure to get a third part for risk assessment before making a big investment.

Anti-phishing training

Hackers can gain access to secure information by stealing credentials through some techniques such as phishing, spoofing websites and social media spying.

Because of that, keep in mind that, for instance, phishing training should be a continuous process that needs to be managed by someone withing the organization in oder to make it effective.

Back up files in different cloud accounts

Regardless of scale, industry, region and/or people, ensuring data availability is a priority for everyone. In addtion, losing data/information due to human error is very high so don't put all your important data in one place.

Whether you're protecting and accessing the files on your personal laptop or you're a managed service provider responsible for a portfolio of business (and their growing amounts of data), cloud apps are essential in the modern digital world.

Therefore, it is crucial to find more than one cloud-to-cloud backup solution to ensure a copy of the data you create, store and share in a safe location.