Forums and chat rooms are both well-known and popular media for online communication and information exchange, but they differ in the way they are used.
Definition
While chat rooms focus on communicating with people in real time, forums are more suitable for discussions where not all participants need to be online at the same time. Forums are also usually better organized, with discussions divided into threads that are moderated.
Chats and forums allow the exchange of text messages, but can usually also be used to exchange images, videos, links or files. Additionally, some chat rooms also support the use of microphones or webcams for chatting with other users.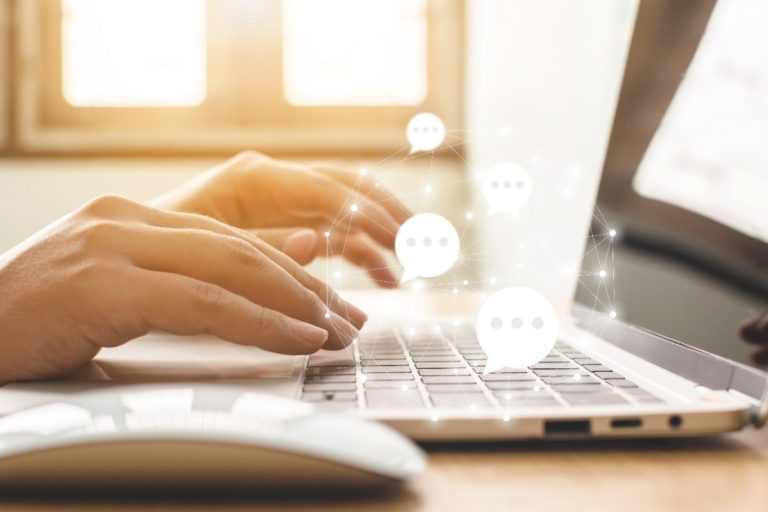 In order to actively participate in forums and chats, a registration with a valid e-mail address is usually 
required. This is to prevent spam-posts, for example. Moreover, moderators also have the option of suspending or blocking users in forums or chats if they behave inappropriately. Nevertheless, the use of these communication media can result in various risks and threats, this include for example:
Maleware or links to phishing sites: All files and links posted on forums should therefore be treated with caution.
You should keep in mind that faking or hacking user accounts can mislead you into believing false identities.
Communication in forums and chats is usually completely unencrypted, so your statements and written information can be read by every user. For professionals it is also no problem to read any private messages.
You don't want to do without forums and chats and are wondering what you can do to avoid security risks? The consideration of the following aspects is certainly an important step:
Do not open files sent to you uncritically.
Never pass on personal and sensitive data to persons you do not know personally.
Never allow anyone to access your computer, not even within a chat session.
Example
You have a computer problem and are looking for advice in an expert chat. A supposed expert wants to help you. That's why you should give him control of your computer by remote control.
You should read the general terms and conditions and the data protection regulations of the communication service, particularly with regard to what happens to your data and information. Are they sold, stored or encrypted?
Block contacts if you're unsure who they are or if someone is harassing you. Report insults, sexual harassment, blackmail or threats to the police.
Don't forget about copyright: you shouldn't send pictures or other files that you didn't create yourself without the permission of the author.
Always be cautious when dating a stranger who you only know from forums or chats. Even if you have the impression that you already know the person, the information and statements provided by this person may all be fake or made up.