Without guidance, young people have access to a virtually limitless world, so parents should be aware of the risks. The Internet is open to anyone to post and create content so sometimes your children may see things they wish they hadn't or access sites that are inappropriate for their age. Inappropriate can mean different things to different people, from swear words to pornographic images or videos, and what is inappropriate for your child will also change as they grow and develop.
There is a range of things online that might upset children and affect what should be a healthy online experience. It's important to remember that inappropriate content online includes pornographic content, but could also include other content such as race hate, pro-eating disorders or gambling sites.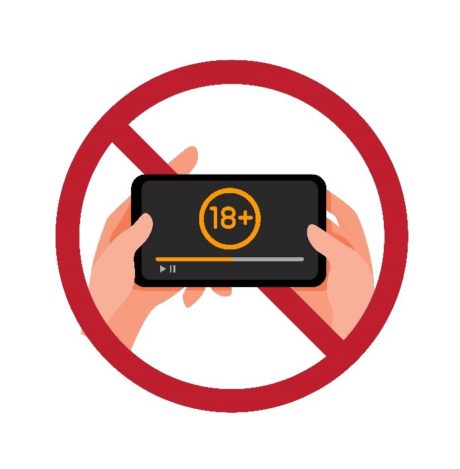 What content is inappropriate for a child?
Inappropriate content includes in most cases information or images that upset child or information that might lead or tempt your child into unlawful or dangerous behaviour. This could be:
Pornographic material
Content containing swearing
Sites that encourage vandalism, crime, terrorism, racism, eating disorders, self-harm or even suicide
Pictures, videos or games which show images of violence or cruelty to other people or animals
Gambling sites
Unmoderated chat rooms – where there's no one supervising the conversation and barring unsuitable comments
Sexism or sites that portray females in very traditional roles that do not reflect contemporary values and expectations
Generally almost all persons are affected by the inappropriate content and we can divide them to the several categories to define the specific issues of the protection :
Pre-school (0 – 5 years)
Younger school-age (6-11 years)
Older school-age (12-15 years)
Youth (15-18 years)
adults
Pre-school
More and more pre-schoolers are using their parents' computers, smartphones or tablets to play games, use apps, and watch their favourite TV shows. There are simple things you can do to make sure they're using the internet safely. It is necessary to build up the good relationship to the correct content by exploring together, installing the parental controls, using the passwords not to allow the admission and set the boundaries/rules to be online.
Younger school-age
Early use of digital technology has been shown to improve language skills and promote children's social development and creativity. But it's not without risks for young children, who may come across inappropriate content or begin to copy what older children do online. You can use the same issues as for pre-school children and to complement it by using the airplane mode (not allow to communicate with other people through your device), talk to any older children about what they're doing online and what they show to younger children and to monitore the age ratings what is suitable for that age.
Older school-age
Primary school pupils are the riskiest group in terms of the massive increase in the use of modern technology without relevant instruction and control, easily abusive naivety, defiance of authority and the search for their own identity, which, if not satisfactory in the real world, runs into the virtual world. It is common for a given age group that their virtual life is subject to minimal, superficial or no parental control, often being more computer literate than parents themselves, who often perceive modern technology hostile and let the children use it to have a relax for themselves. Therefore, a large proportion of young users have developed the feeling that they can do anything in the virtual world that they like without the sense of responsibility and respect of other users.
Youth
Students of secondary schools and vocational schools are specific for their deeper use of modern technologies, especially the Internet and social networks and the dangers arising from them. Your child should set privacy settings on most social networking sites so that only close friends can search for them, tag them in a photograph or share what they've posted. Let them know that anything they upload, email or message could stay around forever online. Remind them they should only do things online that they wouldn't mind you, their teacher or a future employer seeing. Get them to think about creating a positive digital footprint. Remind them how important it is not to give in to peer pressure to send inappropriate comments or images. For that target group is the most important your trust. You have to be interested in their needs, to speak with them and be rather the friend than parent. Share your content with them and try to motivate them to share their content with you.
Adults
Adult content may also be affected by inappropriate online content. Many websites contain viruses. These are most often placed on pages with inappropriate content. In most cases, this is a download by mistake of a computer virus spread across pornographic content sites. These sites are very appealing to cybercriminals because they have a large number of users. Moreover, they are often reluctant to report a cyber-attack or infection to their device because they are embarrassed if they are found to be from pornographic sites. The most common digital diseases that users can download visiting websites with inappropriate content to their device include trojans, clickjacking, tinder bots, cat-phishing, ransomware, worms, pornware, or spyware.